IBT is one of the highly performed service providers in the field of telecommunication in Sri Lanka. It was started at end of the Year 2011 & registered as a small-scale business company in 2013. In 2019, IBT was registered as a limited liability company named IBT Designers Engineering (Pvt) Ltd. By today, our skilled employees are attached to the country's main telco operators and performing Technical and Telecommunication related services all around the country.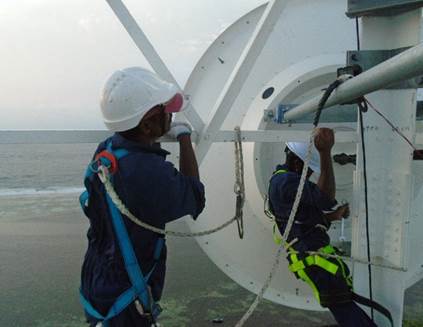 We provide outstanding customer service while ensuring the on-time delivery and high quality of service. We always improve our employees' working standards by continuous training.
Become the most supportive & highest quality Engineering service provider in Sri Lanka
Mr.L.Y.N.Buddhika is a co-founder and managing director of IBT DESIGNERS ENGINEERING (PVT) LTD. He is a graduate in Electronics & Telecommunication Engineering having lot of experience in Telco industry. In addition, he is an academically qualified businessman. Mr.Buddhika leads the IBT team and drives the business towards success. 
Mr.L.Y.Pemadasa is a co-founder and a director of IBT. He was the proprietor of IBT Designers prior to its incorporation as a Limited Liability company. 
Mr.B.K.C.A.Gunawardana is a Director of IBT. He is a graduate in Information Technology & Industrial management. He is an experienced professional in Telecommunication industry for 14 years in Sri Lanka. He was the key stakeholder of IBS designing, installation and commissioning of Male' international Airport in 2010. Last couple of years, he worked as a Chief Technical Officer in a reputed company in Sri Lanka and consulted several FTTH, LTE and IBS related projects.